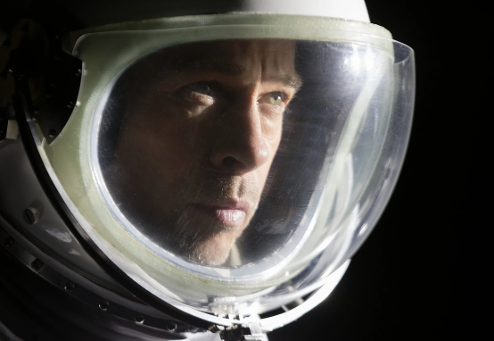 Cast: Brad Pitt, Tommy Lee Jones, Ruth Negga, Jamie Kennedy, Liv Tyler, Donald Sutherland

Director: James Gray
123 mins
James Gray's sci-fi adventure Ad Astra has him taking us out into deep space on a journey with astronaut Roy McBride, set in the near future when we've colonised the Moon and Mars but have only just started to reach the edges of our own solar system. McBride is sent on a mission to find his missing father, hoping to figure out what's causing electrical storms wreaking havoc on Earth. This lonely, slow-burn space film is an awe-inspiring, magnificent journey into the stars. For any fully-subscribed space geeks, it will surely tick every last box. It's sensational and wonderful to watch, meticulously realised and meditative, more melancholy than exciting but still a stellar experience.
Brad Pitt plays an astronaut whose greatest skill is never letting his heart-rate go over 80. He's calm, collected, always capable and insusceptible to panic. Much of the film features a voiceover of Pitt narrating his own experience. He's recruited for a top secret mission to travel all the way to Neptune to rendezvous with a research vessel sent that far out in hopes of clearly our sun's magnetic field and searching for life in the universe. The film moves smoothly from one moment to the next, letting the dramatic space travel moments play out while surrounding us with that loneliness of space. It doesn't reinvent the genre, and it doesn't need to. It doesn't take us "further than we've ever been before", but it's still science-fiction at its best. The attention-to-detail in all aspects of space travel are perfect. Gray allows his feature to move so smoothly - wasting no time taking us from planet to planet, plunging us further into the great void of space. It is ultimately about loneliness, and learning about what matters most. Many space films deal with this, but Gray puts a strong emphasis on that heavy loneliness and lets Pitt carry all the weight. Ad Astra deals with themes of love and loss - that love matters most and we have to solve our own problems. It's packed with many beautiful scenes to watch over and over and is glorious big screen cinema.
The journey wouldn't be complete without the breathtaking score by Max Richter, which complements all the gorgeous shots from cinematographer Hoyte Van Hoytema. It's not just about camera placement, it's about making everything look and feel authentic, like Pitt is actually out there on this voyage. With the sun lighting up the stars, glaring at us, and reflecting on every surface. There are some subtle aspects of the near future setting that also add just a bit of extra depth. Gray is known for the exactness of his frames, and while the voiceover is steady and dependable, the rest of it is an unforgettable experience.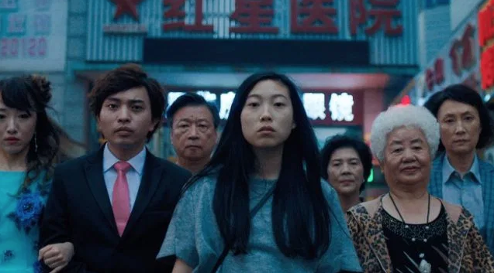 Cast: Awkwafina, Tzi Ma, Diana Lin, Gil Perez-abraham, Shuzhen Zhou, Jim Liu, Ines Laimins, X Mayo
Director: Lulu Wang
98 mins
Lulu Wang's The Farewell mischievously announces in the opening credits that it is "based on an actual lie", but that's about as far as the filmmakers ever seem to go in terms of treating their story in any way outrageously. The film works because everybody's good intentions are not actually misplaced, even if they are counter-intuitive enough for the whole thing to be extremely funny. In China, an old lady visits her doctor along with her sister, and the news is not good – she has contracted stage four lung cancer, and as a result, most likely leaving her just months to live. Her granddaughter Billi (Awkwafina), whose parents emigrated to New York when she was a small child, takes the news like a hammer blow, but is even more shocked when father Haiyan (Tzi Ma) and mother Jian (Diana Lin) tell her that Nai Nai (Zhou Shuzhen) hasn't been told - the feeling is that people who know they are dying, stop living their lives. As a result, the family is planning a fake wedding between her cousin Haohao (Han Chen) and his girlfriend Aiko (Aoi Mizuhara) as an excuse for the whole family to gather with the grandmother one last time. However they are concerned that Billi won't be able to keep up the charade. She disagrees and travels from the USA to China to see her Gran.
By its very nature, this film rests on the connection we the audience make with Billi, and probably would have even if Wang hadn't made her wearing her heart on her sleeve part of the story. Happily Awkwafina has a delightfully expressive face, and that carries The Farewell more than just about anything else. Because we are is told at the outset that she's supposed to be an open book, they're inclined to focus on her and she never disappoints, funny and warm and very confused about how the values of her American and Chinese backgrounds intersect. It's not just that she's more than able to show the overpowering delight and sadness that the story calls for, but she ponders things well, and handles the holding-back nicely, occasionally choking back tears but just as often having Billi seemingly uncertain what her own expression should be. The rest of the cast is excellent too - their banter when they drop into English is perfect, always tinged with an extra sardonic edge as they sketch out as people with full lives beyond the small elements we see, with Zhou Shuzhen sparkling as Nai Nai. It's easy to see why she's beloved, and she's got a fantastic ability to hit the spot where there's seemingly no apparent reason to doubt that she's taking everything at face value - but is also wise enough to figure everything out and play along. It also works because Lulu Wang has a concept where funny moments pop up naturally but never get pushed, which lets everything including the jokes feel more authentic. She also strongly communicates what it can mean to be an immigrant and specifically Chinese-American. Billi clearly has a foot in both China and America, though they seldom feel as if they're in opposition, even if they can be difficult to reconcile. This is a charming film that could have been something less if it had strayed from the path Wang takes, which is sentimental without ever being simplistic.