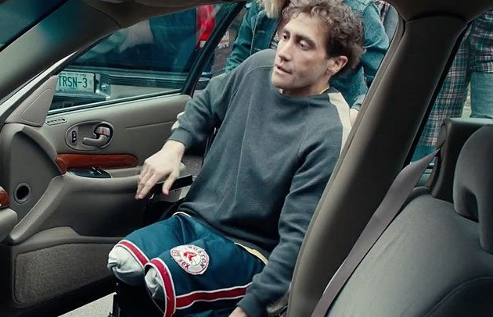 Cast: Jake Gyllenhaal, Tatiana Maslany, Miranda Richardson, Richard Lane Jr., Nate Richman
Director David Gordon Green
1hr 56m
Here we have yet another inspirational drama based on a true story. A humble, moderately likeable individual suffers a tragic injury in the terrorist bombing incident in Boston, is motivated to overcome this momentous hardship but soon grows frustrated and becomes self-destructive. Eventually, he discovers what really matters in his life, and realises he is all the richer for having endured and surmounted this adverse situation. Unfortunately, despite this kind of narrative being drooled over by the American market, it's all too easy to spot the machinations of a hideously contrived screenplay, which is typed out and reformatted simply to target an emotionally needy audience's buttons. Clearly the filmmakers assumed that this faux uplifting story would mask the banality of the presentation. The generically titled Stronger hovers between mediocre and borderline passable, although it mostly leans toward the former. It's well acted only by Gyllenhall and Maslany, but in the final analysis, it is too average to warrant your full investment. It's deeply unfortunate, given the trauma encountered by the actual individuals and the challenges they faced - but just because someone has experienced a trying and seemingly insurmountable ordeal in real life doesn't mean their experience will automatically make for compelling cinema.
Based on the same-name memoir by Jeff Bauman and Brett Witter, Stronger follows Bauman (Jake Gyllenhaal) after he loses both his legs during the 2013 Boston Marathon bombing. Bauman was a spectator at the race, waiting at the finishing line for his on-again/off-again girlfriend, Erin (Tatiana Maslany), with whom he hoped to get back together. Days later, he wakens up in a hospital bed to be told he has had a double leg amputation from the knees down and that he might never walk again. His family, of course, is devastated, overwhelmed and angered by this news, especially his compulsive, alcoholic and over-protective mother, Patty (an annoyingly hammy and poor performance from Miranda Richardson), with whom Jeff lives. Once Jeff processes his situation, he initially vows to do whatever it takes to walk again, but his determination and willing attitude gradually give way to feelings of frustration, anger and anxiety, especially when he's deemed the unofficial spokesperson and symbol for marathon survivors.
The problem with Stronger is that it doesn't contextualize its drama in a way we haven't seen before. It is in the main poorly directed, badly performed, the script is dire and if it weren't for Gyllenhall the direct route to Netflix and disc would be even more rapid.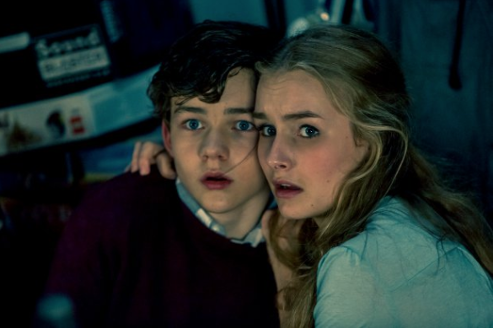 Cast: Levi Miller, Olivia DeJonge, Patrick Warburton, Virginia Madsen
Director: Chris Peckover
1hr 25m
Writer-director Chris Peckover takes the wholesome festive scenario of an American middle-class suburban home, turns it inside out and into a house of death traps with wicked glee and an ebony black sense of humour. Better Watch Out develops an unpredictable plot into a series of sadistic torture games with two barely-teenage boys engaging in momentously macabre mischief. As his parents (Virginia Madsen, Patrick Warburton) prepare for a night out, leaving their son cash to buy a pizza for dinner, 12-year-old Luke Lerner (Levi Miller) tells his best friend Garrett (Ed Oxenbould) how keen he is to stay in with his pretty 17-year-old babysitter, Ashley (Olivia DeJonge). He has long harboured a crush on her, and now that she's moving away to go to college, he decides this is his time to finally make a move.
Unfortunately, his clumsy attempts to hold her hand while watching a horror film don't work any magic on the mature young girl. In addition, she keeps receiving calls from her boyfriend (Aleks Mikic) and the planned romantic evening is further interrupted when an uninvited guest lurks outside - seemingly armed and dangerous. Ashley takes action, making sure Luke is safe, but by that time, the intruder might already be in the house. The first half spends time setting up Luke's puppy love towards the cool but responsible Ashley and planting little details like Luke's sleepwalking habits and Ashley's arachnophobia. Then, around the half-hour mark, writer-director Chris Peckover and co-writer Zack Kahn dramatically change gear with a devious twist, completely upending expectations.
Olivia DeJonge is engaging, bright, relatable, resourceful and tough as Ashley, and the angelic-faced Levi Miller commands attention as Luke. Rounding out the cast, Patrick Warburton and Virginia Madsen are hilariously acerbic in their five minutes' worth of screen time. The Christmas setting is convincingly presented and, along with the use of Brenda Lee's "Christmas Will Be Just Another Lonely Day," makes for a cheerful counterpoint to all the bloody violence that ensues. Better Watch Out offers a tautly paced, delightfully nasty treat for those who like horror films infused with dark humour and a high body count.