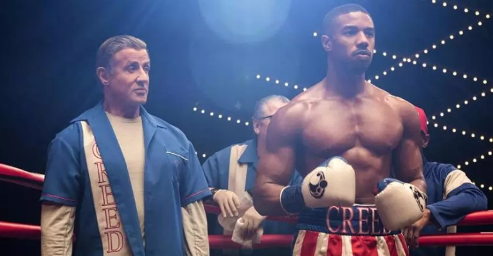 Cast: Michael B. Jordan, Sylvester Stallone, Tessa Thompson, Dolph Lundgren, Florian Munteanu
Director: Steven Caple Jr.
130 mins
The Creed films have apparently learned nothing from the Rocky series which is: sequels aren't always the answer. Of course, people will become invested and keep returning to see these characters but at times in this, the Rocky sequels themselves seem to be referred to more than the original 1976 film. For an outing banging on about the importance of legacy, Creed II should take notice. It's simply a warning for the sequel franchise, which is only on its second film. Creed II, while harmless and sporadically engaging, isn't quite at the desultory level of later Rocky flicks, but a perfunctory cloud does hang over it. A sequel to 2015's Creed felt inevitable, and that's the very feeling that plagues most of this picture. Michael B. Jordan returns as Adonis Johnson, opening the film as the heavyweight champion, putting him on top of the world. The title gives him a brief moment of professional satisfaction, which allows him to focus on other aspects of his life. Having now been with his girlfriend Bianca (Tessa Thompson) for several years, he is ready to propose to her, but not without the help of the main man - Rocky Balboa (Sylvester Stallone). There's a really nice moment early on between Adonis and his mentor Rocky, who is happy to coach his protege through some other important life aspects well outside of the ring.
Things seem to be falling into place in his life until he is publicly challenged by Viktor Drago (Florian Munteanu) strangely resembling a bulked-up Jamie Dornan (The Fall/Fifty Shades), the son of Ivan Drago (Dolph Lundgren), which stirs up a great deal of emotion for Adonis and Rocky. Despite being advised otherwise, Adonis refuses to turn down the challenge. The fight happens roughly one hour into the 130-minutes, which makes it feel like most of the film was completed in that time. "Creed II" lingers on for another hour plus, as Adonis tries to find meaning in his life away from pugilism. Steven Caple Jr. takes over as director from Ryan Coogler and helms the picture with uninspired efficiency. The boxing scenes are brutal and occasionally immersive but everything feels a bit flat, especially when placed against the original Creed, which was beautifully captured by Coogler. What made the previous Creed such a surprise was its elevated artistry surrounding the age-old boxing story. Creed II just feels like another bout. Jordan and Stallone continue to have strong chemistry together, and somehow Stallone, even through his trademark monotone mumbles, can still make Rocky an effective character. If anything positive has come from having too many sequels to these films it's that we have been able to watch a character's full arc over 40-plus years. Creed II tries to continue the theme of legacy, but feels far too focused on bruised egos more than anything else. In that sense, it's not very interesting. Still, individual moments between the characters make the outing worth sitting on the sidelines for.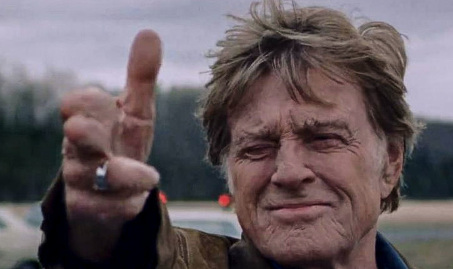 Cast: Robert Redford, Casey Affleck, Sissy Spacek, Danny Glover, Tom Waits
Director: David Lowery
93 mins
Forrest Tucker was a serene bank-robber and here he is, played with an incandescently charming ease by Robert Redford. By the time you reach the end of this improbable tale you will conclude your viewing of this film with a smile on your face, perhaps because that is the default expression of Tucker, a man who practices his thefts with the stubborn passion of an aged master painter unwilling to put down his brush. The fact that Redford himself may be ready to relinquish one of his artist's tools—he's said that this may be his last on-screen appearance, though of course his role in the film industry extends far beyond acting—adds an extra gloss of nostalgia to an already retro-styled film. Watching each ever-proliferating "one last job" in The Old Man and the Gun, we're watching an allegory for the star's own Hollywood swan song; he and his director both know it, and they know we know it. But this never makes the story itself seem facetious or inauthentic, as if Tucker's life were being mined for its meaning in relation to Redford's. Though it's full of nods to the star's cinematic past—including a still from an old Redford film The Chase, edited in as a flashback to Tucker's ill-spent youth—The Old Man and the Gun is as old-fashioned and sincere, as temperamentally un-postmodern, as it's possible for a film to be. He appears to be enjoying his last hours on screen as much as Tucker evidently loved robbing banks and escaping from prison. Not only has director David Lowery not over-elaborated the original story for the purposes of his screenplay, if anything he's played down his hero's real-life flamboyance. Thankfully, Redford's performance is blessedly affectation-free and his Forrest speaks in a regionally neutral voice - and he wears a modest if jaunty uniform of dark three-piece suits and a battered brown fedora. When holding up a bank—something we see him do in the film's first two minutes and many times thereafter—Forrest is polite, even pleasant, as he discreetly shows, or sometimes just hints at the presence of, a pistol inside his suit jacket. On the run from the first hold-up we see, he stops to help a woman having trouble with her truck—in part out of courtesy, in part for the elegant alibi it provides. That woman, Jewel (Sissy Spacek), turns out to be an independent-minded widow who lives on her own horse ranch outside Dallas. Forrest begins to court her, dashingly but non-committally, concealing the truth about his chosen profession but sometimes dropping hints that he might not be 100% on the level.
Bemused by this mysterious suitor who's come into her life, Jewel decides to take him at his word that he's a travelling salesman, and over the course of a year, they pursue their romance between his trips through the South and West, often in the company of his bank-robbing crew-mates Teddy (Danny Glover) and Waller (Tom Waits). Back in Dallas, John Hunt (Casey Affleck), a relatively unambitious local cop, finds himself caught up in Tucker's case after he and his small son are witnesses to a bank hold-up. As the trio of seniors soon known around the department as the "Over-the-Hill Gang" continues to elude his grasp, Hunt becomes more and more preoccupied—but also more and more identified—with the mythical figure of Forrest Tucker, who is not only an adept criminal but a singularly successful prison escapee, having broken out of captivity more than a dozen times in his long life. (We learn this history via a stylish montage of creative escapes that includes that shot of young Redford in the wild.)
The Old Man and the Gun gives viewers one last chance to watch one of our greatest living film stars in a role suited to his particular brand of charisma, and on that front it succeeds. Redford is slyly brilliant, mischievous and melancholy all at once. He appears to be enjoying his last hours on screen as much as Tucker evidently loved robbing banks and escaping from prison. Playing the world's most disarming armed robber is a fitting valediction for an actor who made his debut in 1962— and ever since has been stealing audiences' hearts.