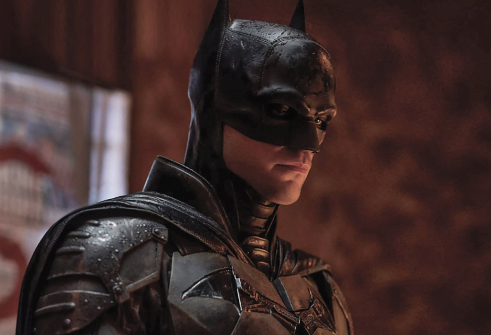 Cast: Robert Pattinson, Zoe Kravitz, Paul Dano, Jeffrey Wright, Andy Serkis, Colin Farrell
Director: Matt Reeves
176 mins
Batman is unquestionably a comic book hero with a long, rich history and box office potential. If this latest iteration doesn't prove successful, the film company will just give it a few years and then try again with a new leading man and a different director at the helm. In 1989, Tim Burton brought the caped crusader of DC Comics and television to the big screen and ended up with the biggest blockbuster of the year, with that potent franchise fizzling out spectacularly in the late 1990s. Then came Christopher Nolan who gradually redefined superhero cinema with his iconic Dark Knight trilogy from 2005 to 2012. Batman's battles with Bane were still fresh in our collective consciousness when Nolan and star Christian Bale moved on – with the announcement that Ben Affleck would assume the role. However, Affleck, a fine filmmaker and a fine actor, but a bulky, ill-at-ease Batman, only had temporary custody of the high profile cowl and scowl gig. Now, less than five years after Joss Whedon's theatrical cut of Justice League disappointed film fans, and a year after originally scheduled, a whole new era for Gotham arrives in the form of The Batman, directed, co-written and co-produced by Matt Reeves and starring Robert Pattinson in the title role.

There was good reason to be hopeful for this latest incarnation, because Reeves has stealthily built an impressive filmography over the past fifteen years. After an inauspicious early career in which he co-wrote Steven Seagal's Under Siege 2 and made the David Schwimmer vehicle The Pallbearer, Reeves moved on to the big screen, directing the secretive 2008 found-footage Cloverfield and proceeding to helm the second and third instalments in the fine, more recent Planet of the Apes trilogy which deserved greater recognition than they actually received. Reeves' two contributions certainly qualified him for the Batman job, for they proved he could breathe new life into a known film franchise that had run its natural course. Unfortunately however, there isn't much life to Reeves' The Batman, which has the unenviable task of having to win over a large and fickle fan base that's rarely in unison. Although it spares us the umpteenth direct dramatisation of the murder that orphaned young Bruce Wayne and planted the seeds of vigilantism inside him, it spares us very little else, subjecting us to nearly three hours of relentless darkness, black misty downpours and brooding. Pattinson plays Bruce Wayne as a malnourished reclusive goth, with a hairstyle even less fashionable than Tobey Maguire's Spider-Man 3 emo cut. He miraculously, however, appears to have undergone an astonishing muscling up once he has donned the Batclobber. It's a casting decision you would only question if you've missed everything Pattinson has made since the Twilight Saga concluded a decade ago. And yet the Pattinson who impressed the arthouse crowd in The Lighthouse and Good Time is nowhere to be found here.
In this latest male vespertilio, Reeves only asks the actor to brood and relay plot information. In fact, Pattinson is merely the most focal of a troupe of talented actors assembled here, alas to little avail. Jeffrey Wright displays quiet dignity but little else to distinguish Jim Gordon, Batman's ally within the Gotham Police Department. For reasons known only to him, Colin Farrell chooses to disappear inside fat plastic for both his face and physique in the transformative role of The Penguin – through multiple coatings of hair, makeup, and prosthetics commitment. Zoe Kravitz plays Selina Kyle, a Catwoman who doesn't easily clear the low bar set by Anne Hathaway and Halle Berry in the modern interpretations of the role. Kravitz even gets to mention white privilege in one of the film's cringe-inducing attempts to relate it to current events. There's also an enclave of fringe internet users supposedly installed to evoke the US Capitol insurrection. There's nothing inherently wrong with embellishing narrative story ideas from current affairs, but Reeves and co-writer Peter Craig appear to be grasping at straws as they look for an angle to distinguish this new era. Besides falling short of the real world relevance that Todd Phillips and Scott Silver succeeded with in 2019's Oscar-winning Joker, Reeves and Craig also fail to generate any real elements of excitement, which makes The Batman a plodding experience. Its reliance on fights and car chases are pale substitutes for the least inspired moments of Nolan's Batfilms. Reeves turns the film's principal villain The Riddler (Paul Dano) into the Zodiac Killer, which sadly is as tasteless as it sounds. The bonus is that Dano gets to act , which is hardly how to categorise John Turturro's work as the gangster Carmine Falcons or Andy Serkis as the new butler/confidante Alfred Pennyworth.
Ultimately, The Batman fails to make a strong impression, whether it's serving up heavy handed narration, unconvincing romance, or incongruous music video stylings. It gets nowhere near sniffing distance of the greatness of Nolan's stunning crime dramas but at least it doesn't plunge to the depths of Snyder's infamous "Why did you say that name?" battle. Other reviewers and filmgoers' viewpoints on the film will inevitably be on both sides of the extreme spectrum, but on the heels of cultural landmarks like Joker and Spider-Man: No Way Home, The Batman, regrettably to me, feels minor by comparison.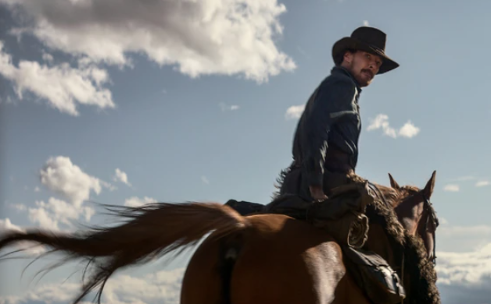 Cast: Benedict Cumberbatch, Kodi Smit-McPhee, Kirsten Dunst, Jesse Plemons
Writer/Director: Jane Campion
127 mins
Jane Campion's The Power of the Dog is a revelatory film, with outstanding performances throughout, a superb Johnny Greenwood soundtrack, and a profound look at gender roles. Based on Thomas Savage's novel, it takes place almost a century ago in Montana. Remnants of the Old West still exist, together with indications of the future at hand. George Burbank (Jesse Plemons), is an easy-going ranch owner, in contrast to his grumpy, personal hygiene-avoiding brother Phil (Benedict Cumberbatch).
Following a cattle drive, Rose Gordon (Kirsten Dunst) and her effeminate son Peter (Kodi Smit-McPhee) enter their frame of reference. Phil is unruly and rude to them, while in contrast George behaves more politely - and soon he finds himself attracted to Rose. They marry, and Rose moves in with George and eventually her son joins them at the ranch co-owned by the at-odds brothers. Phil immediately takes a disliking to Rose, and once her son Peter arrives during a break from school, events begin spiralling out of control. The main purpose of the narrative isn't immediately clear, despite subtle hints appearing along the way - until a bigger revelation comes later on. The film is a slow-burner, gradually sinking its teeth into the viewer who will initially be unaware of what's developing. From the start, all the characters seem straight out of a classic cowboy film, especially Benedict Cumberbatch's Phil, with his long overalls, cowboy boots with spurs, and his filthy mud-splattered complexion. Kirsten Dunst's Rose appears maternal but shyly reserved - and Kodi Smit-McPhee's Peter appears to fit the role of an inexperienced adolescent, in need of some guidance from a more adept cowboy. Campion's subversion of these roles however, offers sly clues as to their true nature, one example being the seemingly harmless Peter at one point cutting open a rabbit to examine its insides, claiming that he needs to learn how to do so if he wants to be a surgeon. Phil continuously mocks Peter for his lack of manliness, yet on his own, he seems much cleaner and softer, indicating the possibility of his brash image merely being a facade. No one is quite who they appear to be on the surface and Campion slowly but surely unravels their inner essence.
The performances of the central cast are exemplary. Kodi Smit-McPhee shows the development of his character through his own sophisticated acting chops. Kirsten Dunst, who doesn't need to prove much, has a memorable performance as a do-good woman pushed to the bottle as she slips beyond the edge of her sanity. Jesse Plemons (Dunst's husband in real life) doesn't get as much of a chance to shine here though, as he steps aside to make way for the film's final act, but he still stands on his own as a kind man wishing to do well for both sides of his family. However, it's Benedict Cumberbatch who provides the film with its solidifying core and its most interesting character study. A highly accomplished actor, he is stunning here - bringing forth the charisma, brashness, and subtleties necessary for the role, in a way that makes you hate his character but finding yourself unable to look away from his piercing gaze. It's a powerhouse performance that excels and propels the entire film into classic status.

There are musical motifs repeated throughout, such as by Phil, who consistently hums a few notes of a song that Rose had been attempting on the piano as a way to mock her. Or something as simple as the noises of the bristle of a comb being brushed, which can be grating. Rarely is there a quiet moment to be had in The Power of the Dog, and when there is, it's that much eerier in contrast. The score itself by the brilliant Jonny Greenwood, contains a mixture of guitar strumming, grandiose orchestral pieces, and offbeat sound effects. It creates an unsettling tone, where even character interactions that are seemingly innocent feel sinister in nature. The Power of the Dog is a haunting, powerful character study. It's certainly among the most unsettling films of the year, as well as one of Jane Campion's best. It's a highlight and not to be missed.
For the head-scratchers amongst you, apparently the title comes from Psalm 22:20: "Deliver my soul from the sword - my darling from the power of the dog." Apparently it's about Jesus on the cross when he's dying - as the atmosphere is full of guts and anguish, and blood and suffering. Or it could be from Rudyard Kipling's poem 'The Power of the Dog'. You decide!